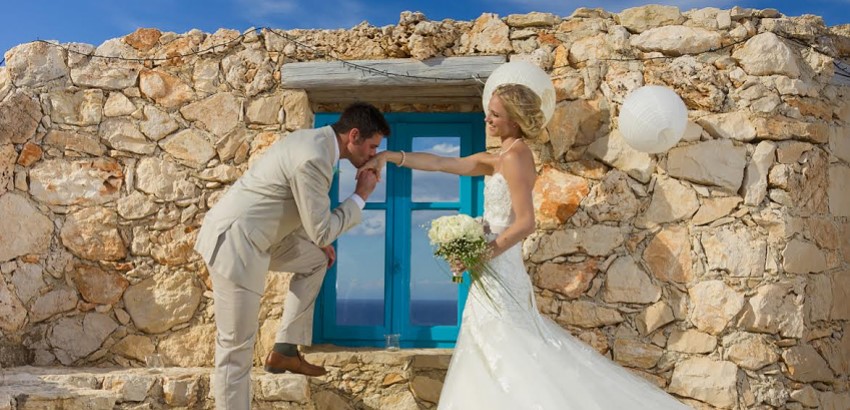 ΓΑΜΟΙ ΣΤΗ ΖΑΚΥΝΘΟ
St John Villas is the ideal place for a honeymoon with class, a magical setting for an unforgettable wedding ceremony, reception, symbolic ceremony, anniversary celebration or your renewal of vows ceremony.
It is very important to us that we provide you with the best wedding planning service available when planning your special day at our villas which is why we have chosen ALEXANDRAS DREAM WEDDINGS.
They are leading wedding planners in Zakynthos who offer a personal and fully flexible approach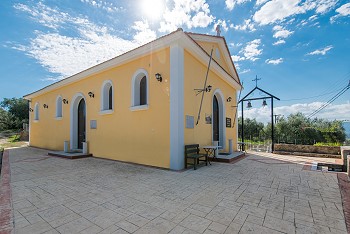 to the planning of stylish weddings, symbolic ceremonies, blessings and receptions so that your wedding will be a creation of your own tastes and dreams all within your own personal budget.
They offer a full wedding planning service devoted to assisting and supporting you through every detail from start to finish so that you are able to create the wedding of your dreams perfectly stress free so that you can concentrate on, and enjoy, the celebration of your marriage.
Alexandras Dream Weddings is an officially registered and legally licensed business and is comprised of a team of both native English and Greek speakers with many years of experience of organising weddings. This provides the perfect balance to understand and combine your needs and expectations with local tradition due to their intimate knowledge of local conditions and suppliers. They pride themselves on offering a highly professional yet personalised and friendly service so that every couple feels that their wedding on this beautiful Greek Island is perfect and unique.
ΕΠΙΚΟΙΝΩΝΙΑ
St John Villas & Spa Τσιλιβί Ζάκυνθος

+30 26950 24178

+30 26950 25045

sales@stjohnvillas.gr